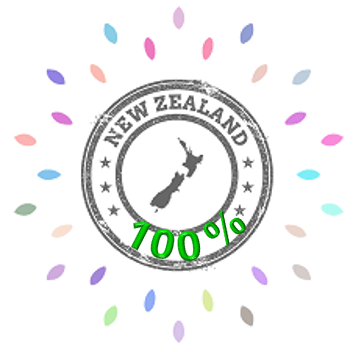 Insurance Solutions
A 100% New Zealand owned company with a long experience as advisers in the New Zealand Insurance Market with no affiliation to any product providers, so we will continually search for the best option available for you in the market. We are client-focused: You are number 1!
Know more about Lily and Jim
Lily Lee 
Lily has won numerous awards in excellence, has obtained up to date Qualifications for the industry, continually upskills to keep abreast of insurance changes, and is licensed to operate under the new legislation as a provider under Insurance Solutions' FAP transitional license.
Lily's involvement in the insurance industry was born from a personal tragedy when cancer struck and highlighted the lack of public sector support resulting in the death of a dear friend.
At this time, she was involved in tourism and looking after people's dreams of travel. She decided to make a difference and changed into advising clients of the risks that they hold and managing those risks on their behalf. This allows them to follow their dreams and goals and have the funds to support their lifestyle.
Twenty years later, her passion for the industry has grown, and her many clients stay loyal and supportive.
She enjoys meeting people every day and creatively forming personalised plans for each person.
She holds your hand when you need it most and moves mountains to support you, especially at the most critical time when it´s time to claim.
Jim Stinton
For over 30 years Jim was playing a vital role in protecting and motivating youngsters that many had given up on and successfully inspiring change.
He had the pleasure of working alongside key people like Zig Ziglar, one of America's most influential speakers.
This drive and love of positive change are bought into Insurance Solutions.
For 32 years, Jim has specialized in working with business owners. Securing and ensuring continuity in business is vital to Jim's vision.
He is motivated by inspiring people to look after themselves, their families, and their employees, from falling upon hard times.
"Due to health issues, I no longer work as an adviser but I continue to consult with Lily and support our clients' business and personal needs as these relationships are important to us."
Where do you find the best insurance that suits you, your business, and your family? How to pick the proper protection cover, which includes a combination of Medical, Income, Life, Trauma and many other types of cover?
There are dozens of companies offering insurance products, BUT…
1) How do you decide which one is the best for you regarding the wording and claim history?
2) How to combine different protection products to fulfil all your family needs?
As insurance advisors, we work with all major insurance companies, providing you with options and comparisons to choose the plan that best suits your needs and budget.
We provide a free (no obligation) professional assessment of your insurance needs as well as a review of your current policies, and we will provide you with options from the best insurance providers in the country. Ask for your professional insurance quote today. Your choice. No pressures.
Our Values & Competencies
100% Knowledgeable of the New Zealand Insurance Market
100% With you at claim times